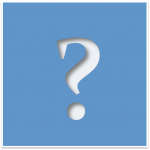 In our "Ask a kidney stone doctor" section, we field questions from stone formers or their family members. Today's post is from a recurrent stone patient in Ontario, Canada who is sharing his story. See other questions and answers or ask your own question here.
October 18, 2011
Story from a recurrent stone former in Ontario, Canada:
"I have suffering from what I know as kidney stone pain in my back, flanks, and lower abdomen, for just over a year now. I passed a stone in October 2010, and then one on June 27th 2011. Ultrasounds didn't see anything at first, but in more recent scans calculi have been seen in both kidneys. They are, of course, non obstructing, and should not be causing any pain according to doctors and specialists here. CT scans have missed the stones or under estimated the size everytime, according to my most recent scan it said there is something small in one kidney and I do believe it was less than a month later I passed a stone that was approximately a quarter of an inch in diameter. I will attach a picture of it. My physicians here will not do anything as the scans show nothing, but as I have shown them there are relatively big calculi there. I am not looking for medical advice just sharing my story. I have been using percocet (oxycocet) to control pain along with an anti-inflammatory……… however the pain meds have lost their effectiveness and doctors here are so hesitant to prescribe anything to help so I am left to suffer while trying to work as a mechanic at a (——-) dealership, also my doctor won't allow any time off to cope with the pain. I have passed out in ditches and vomited in the service truck while trying to work through this."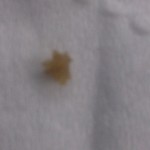 Response:
Thank you for sharing your experience. While CT scans are the most accurate means we have for detecting and measuring kidney stones, it may be the case that you form and pass stones so quickly that the scans do not always detect every stone that you are forming.
In situations such as yours, prevention becomes the most important priority. Dehydration (especially if you work outdoors) can play a major role in the formation of stones and increasing your fluid intake may help reduce the number of stones you form. You may also want to consult with your doctors on whether pharmaceutical treatment would be indicated to again reduce the number of stones your form.
Pain from non-obstructing stones is a frustrating situation that we have seen in several of our patients. Traditional urology teaching would say that these stones should not cause pain (because they are not obstructing the ureter). It is unclear why some patients in this situation truly do seem to have associated discomfort and may even have relief when the stones are treated.