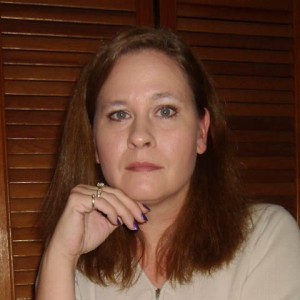 Welcome to KidneyStoners.org and my guest post from an medullary sponge kidney patients' Advocate's perspective. When I was asked to be a contributor to this site, I jumped on the chance. It isn't everyday that MSKers are provided the opportunity to talk about their experiences in a public forum like this, especially one created by doctors. It was just too good to pass up, and I am very grateful to be here.
Let me tell you about myself and what led me to become an advocate for MSK patients worldwide, and what I've accomplished so far in this role. My name is Mary Maston, and I'm a 37 year old wife and mother of 3 wonderful children – ages 17, 13, and 6. I've had many jobs throughout my life – I've been a cashier and a waitress, I was a pharmacy technician for a national chain of retail stores for several years (back before you had to be licensed), I worked as a Laminator and Quality Control Supervisor for Yamaha and Toyota boat manufacturers, I was the Commercial Customer Service Rep and Assistant to the Commercial Sales Manager for a Fortune 500 company, where I managed accounts totaling roughly $4M in revenue a year, I was an Accounts Payables clerk for Skier's Choice, who manufactures Supra and Moomba boats, I was the Administrative Assistant to the President, VP, Treasurer, HR Manager, and Sales Manager at a major custom injection molding manufacturer who makes products for GM and Electrolux, and most recently I was the Office Manager for a self storage facility with 400+ units.
To say that I have worked with people and have had to acquire excellent customer relations skills is an understatement. I can't help but feel that all of that experience was necessary to prepare me for my biggest challenge yet – to advocate for MSK patients. This, by far has been the most difficult thing I have ever taken on, but it's my hope that it will be one of the most rewarding.
I've had several episodes with stones over the years. I got the diagnosis of MSK after a particularly serious bout of stones in 2008. During that time, I had a total of 5 surgeries in a month's time, and ended up in the hospital for a week with massive internal bleeding on my left kidney. I have been in constant pain since then. I've made a YouTube video in which I tell my story: http://www.youtube.com/watch?v=khXTaknWl3g
My most recent bout of stones started in May 2011, and this was another very difficult time for me, with 4 surgeries and 6 ER visits in a few month's time. It was during this time that I decided I'd better find out more about MSK. The stones were coming every couple of years now, and until this time I really had no interest in learning more about MSK. I was also still trying to work during this time, but that became increasingly difficult and I finally had to resign my position and filed for disability. I am currently in the appeals process on that.
The older I get, the more my MSK progresses, and it takes me longer and longer to recover from multiple surgeries back to back. It's now June, 2012 and I still haven't fully recovered.
In starting my research, one thing kept jumping up and smacking me in the face everywhere I turned – patients all over the world were having EXTREME difficulties in getting their doctors to acknowledge pain with MSK and treating their symptoms. I read story after story of patients begging for help, for understanding, for compassion. Story after story of patients being accused of seeking powerful painkillers and being drug addicts. The desperation they were feeling was overwhelming, and sometimes I would just sit and cry for hours because of the misery these patients were in.
I knew from my own personal experience that what these patients were feeling is real and true. I too am in chronic pain ALL of the time, it never stops. I thought, surely there is some medical research out there somewhere that validates what all of these patients and I myself were going through. No matter how hard I looked, I was unable to find it. I spent months researching MSK, went to every website imaginable, and couldn't find even one that acknowledged pain with MSK.
Then I found a Facebook group with other MSK patients. I joined, and started talking to them and reading their stories. Actually talking to other patients who were going through the same thing I was helped, but I felt like I should be doing more. That's when I started writing to all of the major kidney organizations. I decided to write to the American Chronic Pain Association, and that's when doors started to open. They agreed to list MSK on their website as a chronic pain disease. They had to go with the current available research though, which states MSK is not painful, but thankfully they listed it because of patient testimony.
Then, there was a segment in "The Huffington Post" by Mr. Radley Balko, Senior Writer and Investigative Reporter, entitled "The War Over Prescription Painkillers." In this article, Mr. Balko talks about chronic pain patients facing extreme difficulties in getting adequate pain control because of stiff government regulations. He talks about Florida specifically, which is where I currently reside. At the end of the article, he asked chronic pain patients for their stories for his next segment. I thought what the heck, I'll write to him.
I was totally shocked when my phone rang a week or so later, and it was Mr. Balko. He said he wanted to use my story for his next segment! The Huffington Post is a major media source and I was thrilled. As far as I know, this is the first time MSK has ever been mentioned in a major media outlet. You can read the article here: http://www.huffingtonpost.com/radley-balko/us-painkillers-abuse_b_1263565.html
During this time, I was looking for current clinical trials on MSK. Of course, I didn't find any. In that research, I learned that USF Tampa does clinical trials and had several going on. I decided that I would see if I could convince them to start one on MSK patients – to figure out WHY we are in such pain all the time when all of the current medical research says we shouldn't be. I pitched my idea to the Facebook group, and several of them said they would be willing to participate. Then came the petition.
The one thing that rang true throughout the research I was doing, was that MSK patients are few in number and are scattered all over the globe. Add the fact that there isn't much research out there on MSK, and what is out there is outdated and inaccurate, and you have the recipe for the perfect storm. I thought if I could get an online petition going and promote it correctly, not only would we find more MSK patients that we didn't know were out there, but maybe hearing from all of us in one collective source would help to convince doctors of the need for further research. MSK patients need to come together as One Voice; that is what the petition is doing.
So far, it's working. In the beginning I set the target goal of 500 signatures, and as we speak it has 485 signatures. I would love to not only meet, but exceed that goal – to find other MSK patients who may not know about the current resources that are available. This is the link to the petition: http://www.ipetitions.com/petition/medullary-sponge-kidney-msk-patients-unite-one/
I have several other projects in the works that I plan on unveiling in the upcoming months. All of these projects are for the purpose of promoting MSK, and most importantly, advocating for MSK patients so that new research WILL be done and we can all manage our symptoms better. I look forward to sharing these with you – to giving you updated, accurate information and resources in your battle with MSK.
Mary Maston
MSK Advocate; USF Tampa Project Facilitator;
KidneyStoners.org contributor