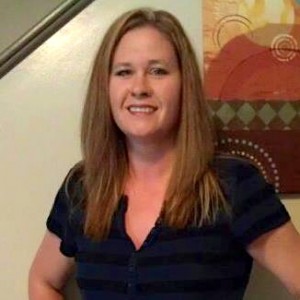 It has been a long time since I've written for kidneystoners.org; almost three years. Reading back through my first article, it seems like a lifetime ago. A lot of things have happened since then, and I thought it was time to update you on where I'm at in my battle and in my life. Some people don't realize the impact that chronic illness has on every facet of your life, and there is no way to predict it or stop it really, because the illness or disease isn't going anywhere. You just have to take it as it comes.
One of the most noticeable differences is that I'm now a single mother. Admittedly, I didn't see that one coming. Chronic illness and pain take such a huge toll on a marriage, and most often you don't realize it until you are right in the middle of it all. The little arguments about money, bills, household chores, and taking care of the kids build up over time. Resentment and bitterness can build up, both with the person that is sick and the person that has to pick up the slack. The sick person feels like they have no support from their partner, and the person that continues to work and take care of things feels like they aren't being supported either and are pulling double or triple duty. It can become a toxic situation, both for the adults and the children involved.
As crazy as it sounds, I can see both sides and I honestly feel this was a blessing in disguise. I don't have to constantly explain myself, my symptoms, and my pain to someone that doesn't want to hear it and I feel like I can breathe a little better now. Not to say that it hasn't been extremely challenging, and continues to be as MSK seems to be progressing yet again for me, but I don't have any ill feelings towards my ex-husband. We still talk and interact because we have a child together and I wish him well in his new life. As for me, I may not be doing everything to the standards that a healthy mother does, but I'm getting it done and my kids are happy and healthy. They bring a smile to my face every single day and fill my heart with joy and love. They come first in everything I do and always will, and that's all that matters.
Throughout all of this, my parents and sister have been a God send, and I am extremely grateful that they are here and really try to understand. I'm not one that asks for help. In fact, I've been told on several occasions that I'm more than a little stubborn. I tend to overdo myself and pay for it for days afterwards. That comes with a workaholic mentality. I'm probably trying to mentally compensate for no longer being able to physically work. That part is probably the hardest for me to accept, and just when I think I have accepted it, I do too much and find myself down again.
I absolutely hate not being able to work, but I know that I'm validated by the symptoms I have after I do something too strenuous. I also know that I'm validated by my medical records – it's all there in black and white, and it's literally getting worse by the day. I can only do a little bit at a time and have to rest in between doing things, which frustrates me tremendously. MSK never fails to remind me that it's alive and kicking inside my kidneys.
I almost always end up urinating bright red blood for days afterwards and living on my heating pad in horrible pain; and it's not like I'm signing up for any marathons, something as simple as vacuuming my floors or doing laundry causes it. Some days, like today, I can't bend over and even walking hurts. It's maddening, but that's just part of it. This is something I have no control over, and that is a demon I have to face on a regular basis. Luckily, my kids are pretty good about helping around the house, especially my oldest daughter.
As far as my medical condition, I just started seeing a new Primary care doctor and Nephrologist, and they both have been fabulous so far. They've run just about every test known to man, I think, and they both believe that MSK causes severe pain. We are all trying to work together to come up with a treatment plan to hopefully slow the progression down a little bit, but the older I get, the worse it's getting. There is no getting away from that reality, and they are limited in what they can do to help. I was also recently diagnosed with RTA (Renal Tubular Acidosis), as well as Cystitis, and I am starting to develop arthritis in my spine which doesn't help with the pain. I currently have bilateral hydronephrosis, as well as at least two big stones obstructing in my right kidney and one in my left, with a number of large stones throughout both kidneys.
Both doctors say that my entire body is filled with inflammation, but I can't/won't take NSAIDS because my kidney function is declining, and constant steroid use opens up an entirely different can of worms, so I'm just stuck in limbo right now. The smallest stone is 4mm, and the rest are all 6mm or bigger and there are at least six, possibly more – those are the exact words of the Radiologist that read my CT scan a couple of weeks ago. None of these were there four months ago, so my kidneys have all of a sudden gone into hyper drive. I have never been able to pass anything bigger than a 5mm, and I'm assuming at some point I'm going to have to have yet another surgery. I haven't drastically changed my diet and I don't know why this sudden change has occurred. Nephrocalcinosis continues to build, and every couple of years I'm hit with a major stone attack that lands me in the hospital. The last time, in late 2012, I also developed Sepsis. This is the most active stones I've ever had at once. So far, I'm just here. Dealing as best as I can.
If I do end up having surgery, this will make #15 for kidney issues, I think. After a while you start to lose count, especially when you've had surgeries for other issues too like I have. The pain is pretty bad most of the time. My every day, regular pain stays at a 5 on the pain scale. If it gets to a 7 or 8, I go to the doctor or ER. I've been enduring it with little to no pain meds because of the crack down on prescription pain medications. I will put off surgery as long as I possibly can – again, I'm just a little bit stubborn. I refuse to let MSK get the best of me. It might get me down at times, but don't ever count me out.
I still advocate for patients and I still push for new research. I have taken some time off in dealing with life the last few years, but MSK and patients are always on my mind and I will never give that up. It's too important and there are too many people suffering. I've had to have both of my daughters treated for uti's on several occasions and even though neither of them has been diagnosed with MSK, I don't want them to have to go through what I have for the rest of their lives, so I will never stop.
I want to leave you with this: We are all different, and we are all in different stages with MSK. Some of you can still work, come home and clean house, cook dinner, and play with the kids. You exercise on a daily or weekly basis. Some people never have any problems at all, and that is fantastic. Others of us however, have extreme difficulties and doing even the little things is too much at times. Many of us that have complications have a lot of the same health issues in other areas as well; thyroid issues, IBS and other bowel issues, female issues, extreme fatigue, depression, etc. All of this is very difficult to deal with, especially when you are in a flare with several of them at the same time. Some of us never catch a break – ever.
Although there are not any direct correlations between these things and MSK in the medical data, I can't help but feel it is all somehow connected. There are just too many of us with the same issues for it to be coincidence.
Unfortunately, we got the short end of the stick and it can very easily suck the life right out of you if you let it. The strain it takes on relationships, the astronomical financial burden, constant trips to the ER and hospital stays for days on end – weeks in some cases, the toll it takes on your mental health, as well as the mental health of your family, searching desperately for doctors that understand and being turned away repeatedly, etc. All of this can be too much.
I want you to know that you are not alone. You are stronger than you know and you CAN do this. The best part is that there are people out there that understand exactly what you are going through, no matter where you currently are in dealing with MSK. Our support group on Facebook was established in 2007 and is a lifeline for many of us. While it isn't easy by any stretch of the imagination to live with these things, we are doing it every day. You are too; you just don't realize it yet. We currently have 1,654 members that totally get where you are coming from and what you are struggling with daily, and we add more on a continuous basis because MSKers are seeking us out and looking for answers. They find those answers with us. You don't have to do this by yourself, we can help you. Please reach out to us if you are struggling at: https://www.facebook.com/groups/Spongelife/.
Mary Maston
MSK Advocate