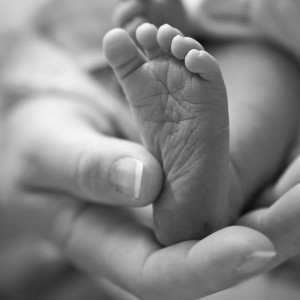 Passing a kidney stone is more painful than childbirth, I've heard. I've both given birth and passed a stone without pain killers. But I'll tell you worse pain than both: passing on your kidney disease that causes kidney stones onto your child.
This is not a plea for sympathy, no pity-party post. Kidney disease is an unwelcome guest in my gene pool, it lives with us, but it does not tell us what to do. My most recent round of twenty-four hour urine collections and CT scans showed spongie kidneys, hypercalciuria, and hyperuricosuria. I've struggled with urinary tract infections my entire life, but didn't pass a stone until I was thrity-two, after my second child was born. I urinated pure blood, thought I had the flu, and but made a urologist appointment at the behest of my father, who had experience with stones.
That was my first clue. My first unexpected trip to the ER was next. I got dilaudid and a nephrolithiasis diagnosis. A stent which I removed myself, a visit to the mobile lithotripsy van, and I thought I'd seen my last kidney stone incident. No one told me that my bladder infections, a random kidney infection, constant irritation and irregular but noticeable pain from the flank down could be related to a kidney condition. I had no reason at that point to look deeper into my physiology.
Until I was forty-one, when the blood in my urine reappeared and an apathetic urologist told me a stone I'd developed wasn't obstructing anything in my kidneys that "had a spongy appearance", so my pain was either imagined or caused by something else he couldn't find, and he'd schedule a cystoscopy if I insisted. I went home that day, drank eighty ounces of water, and passed a 7mm calcium oxalate/calcium phosphate stone. I don't have resources to waste on doctors who think I'm imagining things.
Fortunately, I easily found a better, reputable urologist. My new urologist ordered a twenty-four hour urine collection, an ultrasound, and blood work.  He referred me to a nephrologist. They spent time with me, explained things to me, gave me CD's of my tests and my films. I felt vindicated, like I was solving pieces of a bigger puzzle. A puzzle that was imperative to solve, because my daughter began throwing blood in her urine at age three. Her pediatric nephrologist had called it "idiopathic hypercalciuria." Together with the doctors we decided against performing a biopsy or CT scan on our young child, as her symptoms were limited to hematuria and hypercalciuria. Hypercalciuria and medullary sponge kidney disease are linked, so we went with the safest bet: my daughter was a spongie like me.
Which was good, and bad. There are many worse kidney conditions to be diagnosed with than MSK, but the thought of my daughter screaming in pain, buckled over and writhing in a fetal position in renal colic makes me want to cry. The thought of dialysis and transplants not being ruled out for her takes years off my life and keeps me awake at night. I'd give anything for her kidneys to be normal. I would pass a stone everyday of my life if I could guarantee her future free from end stage kidney disease and failure.
We put her on diuretics like me, but they stopped being effective after a few months. We have her on a low sodium/low oxalate diet, which means she doesn't get to eat like other kids. She has to drink forty ounces of water per day at minimum, which feels as routine for her as brushing her teeth. Her kidney function has dipped, her urinary calcium goes up and down, but her kidneys are growing normally. We walk out of her pediatric nephrologist appointments with a mixed bag of news, certain uncertainty, but hope.
I'm doing alright with MSK, maybe she will too. I still have stones and cysts in my kidneys but if they're growing, they're doing it slowly. I manage the aches and pains with the healthiest approach possible – I start with the ibuprofen and work my up to the bigger guns, if possible. All the while, I try not to lose my composure, because scaring my daughter is not the effect I want. I keep my worst fears about her kidney condition locked away in the part of my head I call "Unreasonableville". I try not to go there. I don't control what her kidneys in their congenital abnormality decide to do. I control my thoughts, I control our habits, and I control our nutrition. What I can do for our situation, I do well. There is no acceptable alternative. 
I've learned to cook low sodium. The entire family is used to it. See below for my low sodium recipe for Avgolemono (greek lemon and pasta soup). I try to avoid sounding overbearing when she goes to a friend's house (no hot dogs or mac and cheese, please). I've got her in sports that reinforce bone strength, since the excess calcium she excretes comes from her bones. The relationship we've developed with her nephrologists is so in tune, they read looks on my face like they've known me twenty years.
I do all I can, because tomorrow may be better with the right efforts . I think good thoughts for the kids I see in the dialysis room. We raise respectable amounts of money for our annual kidney walk. We wake up every day and say "thank you," because we have the strength in spirit and body to not slow down. If it was just me, I wouldn't care. I'd take my lumps from a mean hand-me-down condition without complaint (maybe a little complaint). I see what's out there – pediatric cancer, child abuse, suffering of all kinds, and I am aware of how fragile we all are, kidney disease or not.
The acute physical pain and mental hits caused by kidney disease will knock you down, make you beg for mercy, and scream out loud for relief. I'm okay with never experiencing these things again. But I prefer my daughter never experiencing them at all. I've gotten comfortable with being uncomfortable, and that's as good as it's going to get. Maybe a little bit better, on the good days.
The good days, when the chalkboard decal on the fridge where we track my daughter's sodium reflects a lower count, and she shows personal ownership of her MSK. The good days, when I've made a low sodium dinner that five picky palates enjoy. The good days, when the urinary tract is silent and the spongie kidneys aren't fighting with a rock that has no business inside a vital organ.
This kidney disease comes from somewhere. I have no idea how my ancestors survived passing the family stones without dilaudid to knock them out. Maybe they took a running start and ran their heads into boulders, thereby rendering themselves unconscious. Who knows (I've thought about doing that more than once). I know this — I've got the facts. I've got a journal of low-sodium recipes, and I've got a mission.
I've born another spongie, but I've also created a fighter. On the days we feel good, which is most of the time, I store up my gratitude and bank it for the future.
Samantha Gianulis is a freelance writer who lives with her husband and children in Southern California.
________________________________________________________________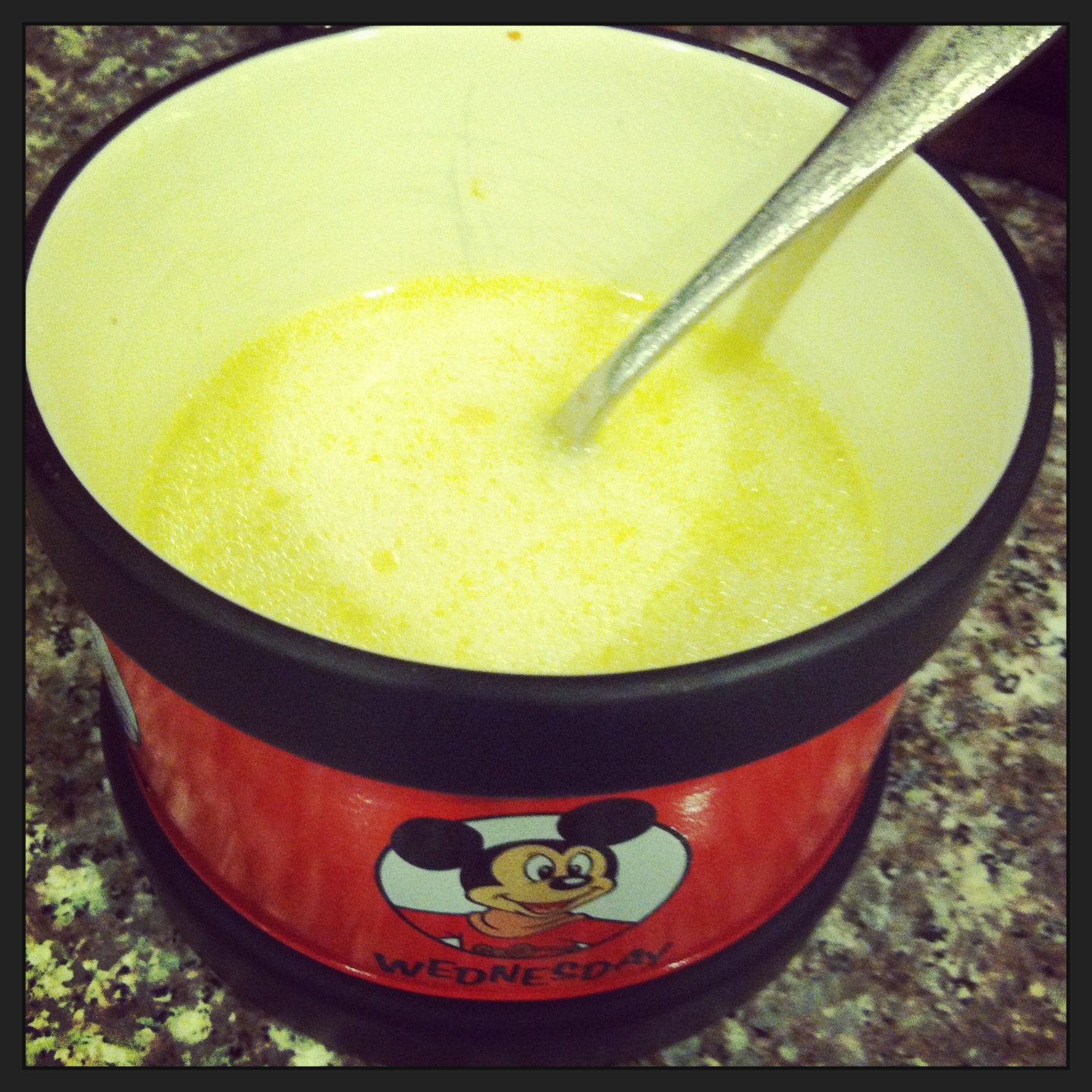 SAMANTHA'S AVGOLEMONO – GREEK LEMON AND PASTA SOUP
What makes this low sodium is creating my own chicken broth. The orzo has zero sodium and citrus helps the kidneys. It is my mother-in-laws recipe from Greece.
2 large, bone-in chicken breasts
6 cups of water
8 oz. orzo or long-grain rice
juice of 2 lemons
1 tsp. cornstarch
2 eggs
* optional – lower sodium chicken boullion base
In a heavy saucepan over medium-high heat, place chicken into water and bring to a boil.
Cook chicken completely in water, about 10-15 minutes, checking to see if meat has internally reached 165 degrees.
When chicken is cooked, remove from saucepan and let cool.
The water is now your broth base.
While broth is boiling, add orzo or rice.
While rice/orzo is cooking, strain the juice of 2 lemons into a separate, large bowl.
Add cornstarch, whisking into lemon juice.
Set aside.
In another separate, medium-size bowl, crack eggs and whisk.
Add whisked eggs to lemon juice/cornstarch mixture.
One cup of broth at a time, scoop chicken broth into the large bowl of egg/lemon juice/cornstarch mixture, whisking vigorously so as not to scramble the eggs. You're bringing the eggs up to the soup temperature gradually (tempering).
Scoop the cups of broth in, whisking until you have incorporated about half of the broth into the egg/lemon juice/cornstarch mixture inside the bowl.
Add the broth you mixed with the egg/lemon juice/cornstarch mixture back into the saucepan with remaining broth and mix well, keep on low flame.
Pull apart cooled chicken from the bone, and add torn strips of the poached chicken into the soup.
What you will have is a low-sodium, silky, smooth, light but filling egg-lemon soup with chicken.
Add more lemon juice, if you prefer.
* If necessary to make the soup heartier, I add "Better Than Bouillion" lower sodium chicken broth base, one teaspoon at a time at the end while soup is still cooking.
_______________________________________________________________