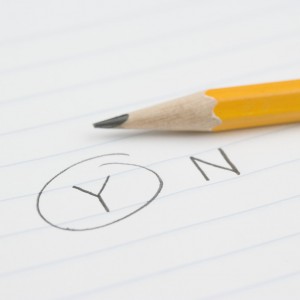 Today we are introducing a poll on stent pain and a survey on stent removal to the website. We hope that it will help our readers easily see what other "kidneystoners" are experiencing.
Being able to share experiences with other kidney stone sufferers in the comments section has become one of the most useful and popular aspects of the KidneyStoners.org website and we think adding polls and surveys are a natural extension of this community aspect.
You'll see more polls and surveys come to the site in the future. Veteran internet surfers will recall that polls include only one question and allow immediate display of results. Surveys include more questions and the results will be added to the website later once we get enough responses.
In addition to our poll on stent pain that you can see in the right sidebar of the page, below is our survey for those of you who have had a stent removed. (For those lucky kidneystoners who haven't had a stent, don't worry, future polls and surveys will include other topics as well)
Questions you may have about our polls and surveys:
What are you going to do with the information I put into a poll or survey? We plan to do two things with the results. First, we will share the results on this website so that our readers can see how their experiences compare with those of others and so that readers recently diagnosed with a stone can get an idea of what to expect. Second, we plan to report some results in the medical literature so that other medical professionals can learn from your experiences in order to improve how we treat patients with stones. 
Will you ask for any personal information? No, none of the surveys or polls will ask for your name, email, telephone number, birthdate, address, or other personally identifying information. The only general information we may ask in surveys would be your gender or age. You can also always skip any question that you don't feel comfortable answering. Note that information on your general geographic location is recorded by Polldaddy, the survey software that we use. This will only be reported at the country level.
Are you going to send spam/advertising if I respond? No, we are a strictly non-commercial website and will never send you advertising or share your contact information. Also, none of the surveys or polls will ask for your contact information anyhow. 
When am I going to find out the results of a poll or survey? Polls will show you results immediately. We plan to report the survey results on about a monthly basis. The results will be gathered into one page so that you can easily check on previous surveys. New surveys and polls will be introduced on a monthly basis. 
How long is filling out a poll or survey going to take me? Polls only have one question. Surveys will have at most 10 questions and should only take a few minutes to answer.  
As always, thanks for coming by the site and please let us know in the comments if you have any suggestions for us to make the site more useful for you.
-The KidneyStoners.org staff
[EDITOR'S NOTE 3/13/14- our previous survey on stent removal has been closed. You can see the results here. Look for future surveys on other pages on this site]
 Image credit: Office.com