February 25, 2012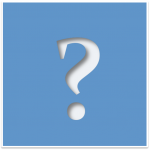 "I have had two ureteroscopies in the last 5 years. In 2008 the procedure was a piece of cake with a 6mm stone lodged in the upper portion of the left ureter. In 2011 I had an approx. 8mm one stuck in the upper right ureter.  This took the urologist three attempts over like 2 weeks to get the stone blasted. He said basically my ureter was tight and he didn't want to risk damage, so he left the stent in, tried a week later, couldn't get it, put another stent in and tried yet again after a week. The third time went well, but the stents caused me alot of trouble when they were in. So 2 questions…. is this common? And secondly I have passed a new stone, probably no larger than 3mm now 7 months later with very little blood. Could this be just a fragment or a new one?"
Answer:
The placement of a stent to passively dilate a tight "difficult" ureter before going back for a second procedure is called by some authors "pre-stenting". It probably occurs in about 5-10% of cases. A recent article from the UK* reported that they needed to pre-stent 8% of 119 patients undergoing ureteroscopy with them over a 2 year period. Pre-stenting avoids the need to more aggressively dilate a tight ureter with balloons or other devices and may decrease the risk of long term complications such as strictures (scars) occurring in the ureter. Other authors have also found that it can decrease operative times and improve stone clearance.
It's hard to say whether the second stone you passed was a new stone or a residual fragment. It's more likely that it's a residual fragment but the only way to have known for sure is if you had a CT scan soon after your last surgery to see whether there were any remaining residual fragments.
*Cetti and co-authors, "The difficult ureter: what is the incidence of pre-stenting?" Annals of the Royal College of Surgeons of England, 2011.

In our "Ask KidneyStoners.org" section, we field questions from stone formers or their family members. See previous questions and answers here.