We frequently receive questions from patients trying to pass a stone who want to know whether they will be able to pass it successfully.  There are three main factors that your doctor uses to predict your chances of successful stone passage. These include stone size, stone location, and what length of time you have been trying to pass the stone. We go over each factor in the infographic below.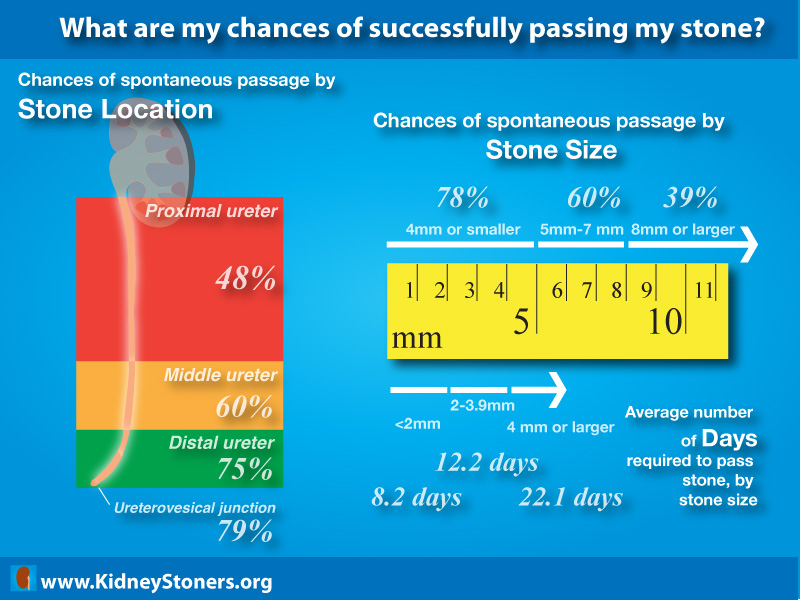 References
Coll, Varanelli and Smith, "Relationship of Spontaneous Passage of Ureteral Calculi to Stone Size and Location as Revealed by Unenhanced Helical CT". American Journal of Roentgenology, 2002.
Miller and Kane, "Time to Stone Passage for Observed Ureteral Calculi: A Guide for Patient Education". Journal of Urology, 1999.