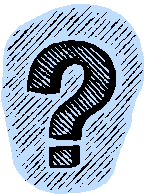 One of the first questions that we often get asked by new kidney stoners is, "How can I prevent this from happening again?"
If you saw a doctor for your stone, there are a number of options that he or she may have offered you including: testing for stone risk factors, changes to your diet, or taking daily medications. Alternatively, you may have instead found out about other ways to prevent kidney stones from family, friends, or the internet.
While there are many potential options out there, it's not well known how often kidney stone patients are actually being offered these options or whether they are making the suggested changes. To better understand this process, we are inviting kidney stone patients to participate in our latest survey, which is on the topic of kidney stone prevention.
This research survey is anonymous and contains 20 questions. It should take you less than 5 minutes to complete. We hope you will take the time to share your experiences – your input may help to develop more effective prevention options for patients in the future.
Click here to start the survey. [Link deactivated]
Update 10/10/14:
Thank you to everyone who responded to the survey. The survey is now closed. In one year, we received over 1,300 responses! We're in the process of analyzing the results and will share them with readers on the site once they are available.