We know that finding good advice on kidney stone prevention can be a challenge. Some information you'll find on the internet is not based on good science and other information may be too hard to understand or apply in real life.
For an excellent resource on the prevention of kidney stones that is based on the latest scientific information and is also easy to understand, we recommend you try the University of Chicago's Kidney Stone Prevention website. It was founded by and is run by Dr. Fredric Coe, a leading expert in kidney stone prevention with decades of experience in the prevention of stones, both as a clinician and as a researcher.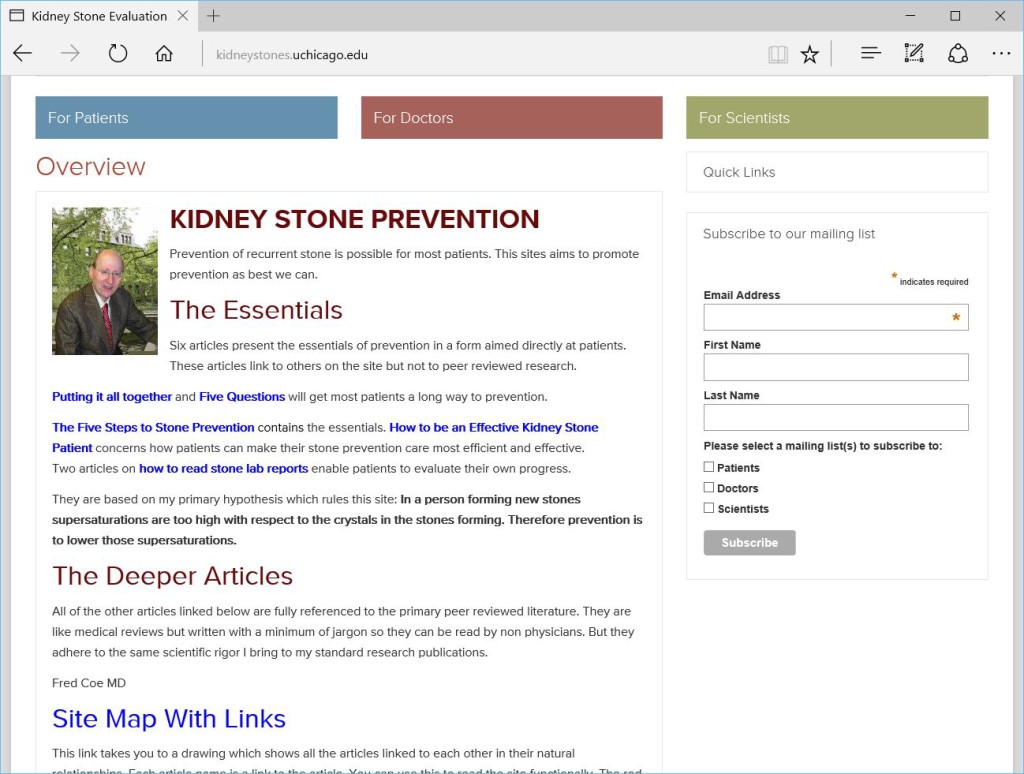 Visit the site and you'll find articles on the science behind how stones form and how to best prevent them. You'll also find advice from dietitians on how to successfully increase your fluid intake or change your diet.
There is an abundance of other great information there for both new and experienced "kidneystoners" including Dr. Coe's five steps to stone prevention so while you're waiting for your stone to be treated or for your painful stent to be removed, why not spend some time learning how to prevent another stone from forming in the first place?