March 27, 2012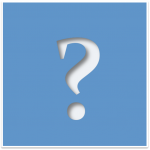 "I'm a 50 year old woman who was just diagnosed with a 16mm stone in my left kidney.  Ten years ago I had 2 massive (one the size of a grapefruit and the other the size of a naval orange) removed by percutaneous nephrolithotripsy.  They were Struvite stones.  I had 2 weeks of IV antiobiotics.  They told me infectious stones if cleared and treated to get rid of infection shouldn't come back.
I now have a UTI, hydronephrosis and a new stone.  I admittedly was not drinking adequate fluid due to problems with incontinence (stupid I know). What am I supposed to do besides drink, drink drink fluids, to keep them from coming back?"
Answer:
Effective prevention of future stones in your case depends on whether your new 16mm stone is also an infection related struvite stone. If so, the best means for prevention is to start with complete removal of the stone with surgery. Subsequently, you may benefit from a period of prophylactic antibiotic treatment (daily use of a low dose antibiotic) to prevent recurrence of new stones. Alternatively, carefully checking for any recurrent infections and treating them promptly can help to prevent new infections stones from forming.
If your new stone is not struvite, and is instead calcium oxalate, calcium phosphate, or uric acid in composition, then you may want to consider undergoing metabolic testing to help guide prevention. Even without testing, all patients with these types of stones benefit from three basic steps: increased fluid intake, moderate salt intake, and moderate meat intake.
In our "Ask KidneyStoners.org" section, we field questions from stone formers or their family members. See previous questions and answers here.